Happy Families
Blancmange
Happy Families
Blancmange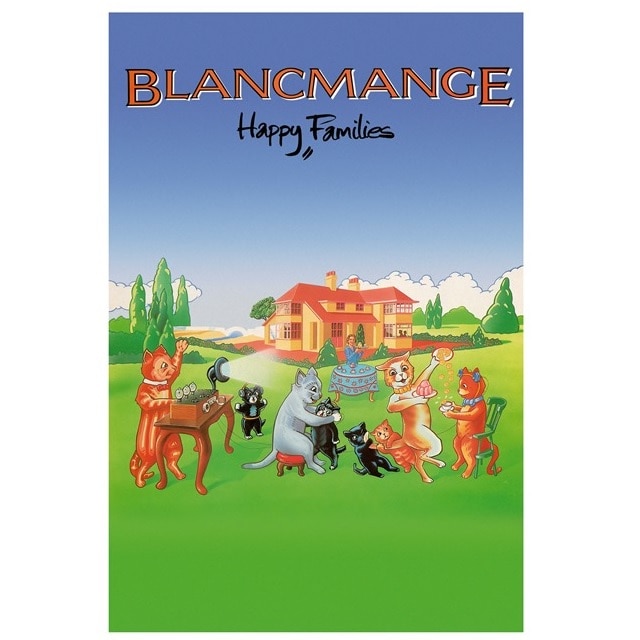 Release information
Release information
Label: Edsel
• Format: CD
• Date: 04/08/2017
Cat#: EDSL0001
• Barcode: 740155720131
• Genre: Rock
Track Listing
I Can't Explain
Feel Me
I've Seen the Word
Wasted
Living On The Ceiling
Waves
Kind
Sad Day
Cruel
God's Kitchen
Living On The Ceiling [extended version]
God's Kitchen [12" mix]
Feel Me [12" instrumental]
Waves [original version – no strings]
Sad Day [original version]
Feel Me [extended 12" version]
Business Steps
Black Bell [demo]
Melodic Piece [demo]
Your Hills [rehearsal]
I Can't Explain [demo]
Waves [demo]
I've Seen The Word [1979 demo]
Holland [demo]
I've Seen The Word [demo]
Feel Me [Mike Howlett dub version]
I Would
Living On The Ceiling
Waves
Running Thin
God's Kitchen
Feel Me
Kind
Cruel
God's Kitchen
Living On The Ceiling
I've Seen The Word
I Can't Explain
Waves
Feel Me
About this release
Neil Arthur and Stephen Luscombe burst onto the scene in 1982 with the huge hit "Living On The Ceiling". "Happy Families", their first album, also features the singles "Feel Me", "God's Kitchen" / "I've Seen The Word" and "Waves".
This deluxe media book edition contains 12" mixes and a non-album b-side, as well as nine previously unreleased demos and rehearsals from Neil Arthur's own collection. CD 3 contains two previously unreleased BBC Radio 1 sessions (featuring two otherwise unrecorded songs) and a BBC live concert.
The book features a new note by Neil Arthur, plus photos and the rarely-printed lyrics.
Recommended titles