Glory Road
Ian Gillan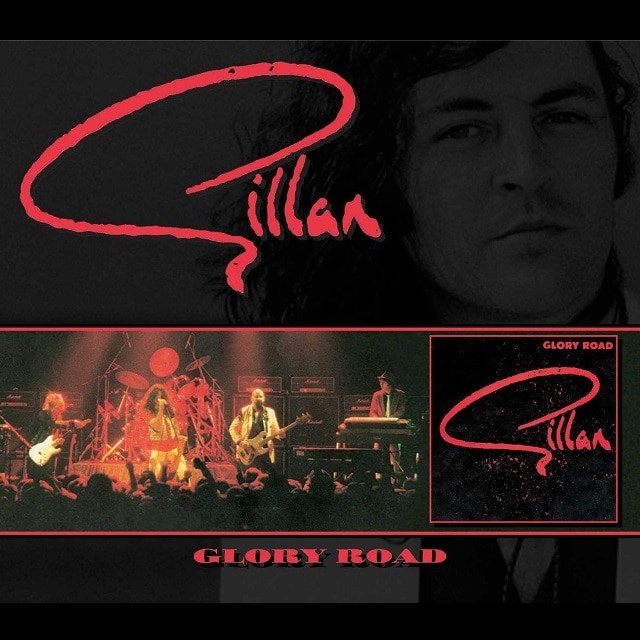 Release information
Release information
Label: Edsel
• Format: CD, Digital
• Date: 16/03/2015
Cat#: EDSD2003
• Barcode: 740155200336
• Genre: Rock
Sub Genre: Hard Rock & Metal
Track Listing
Unchain Your Brain
Are You Sure?
Time And Again
No Easy Way
Sleeping On The Job
On The Rocks
If You Believe Me
Running, White Face, City Boy
Nervous
Higher And Higher
Your Mother Was Right
Redwatch
Abbey Of Thelema
Trying To Get To You
Come Tomorrow
Dragon's Tongue
Post Fade Brain Damage
Egg Timer
Harry Lime Theme
Handles On Her Hips
I Might As Well Go Home
About this release
"Glory Road ", released in August 1980 on Virgin Records again featured the classic line-up of Ian Gillan, Bernie Tormé, John McCoy, Colin Towns, and Mick Underwood.
As a result of the band's constant touring, the album entered the UK album chart at # 3. This was in no small part attributable to the first 15000 pressings featuring a free bonus 10 track album entitled "For Gillan Fans Only", described by Ian as a 'thank you' to the fantastic support the band has received from their fans.
This release is the first time that the entirety of "For Gillan Fans Only" has been released with the "Glory Road" album in a CD package. The two additional bonus tracks were originally the b-sides of the chart singles "Sleeping On The Job" and "No Easy Way".