Get Close (Vinyl)
Pretenders
Get Close (Vinyl)
Pretenders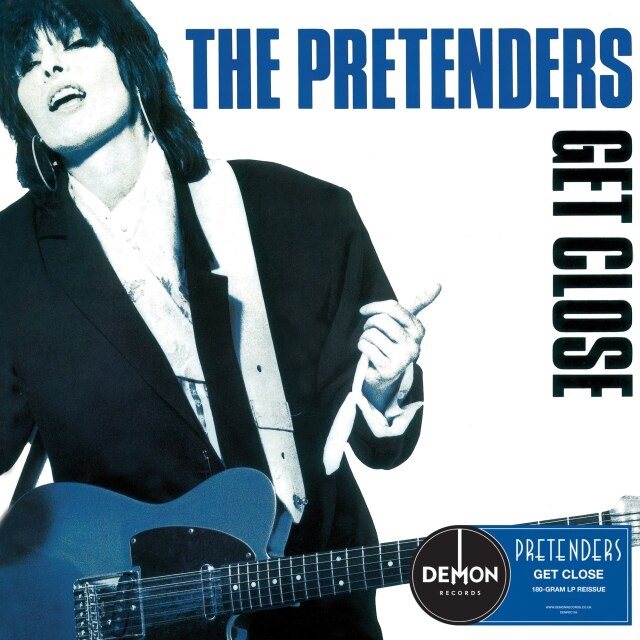 Release information
Release information
Label: Demon Records
• Format: Vinyl
• Date: 07/08/2015
Cat#: DEMREC104
• Barcode: 5014797893009
• Genre: Pop, Rock
Track Listing
My Baby
When I Change My Life
Light Of The Moon
Dance!
Tradition Of Love
Don't Get Me Wrong
I Remember You
How Much Did You Get For Your Soul?
Chill Factor
Hymn To Her
Room Full Of Mirrors
About this release
Demon Records are excited to announce 8 x stunning individual vinyl issues of the Pretenders catalogue between 1980 – 1999.
The LP sets include studio album reissues and two albums released on the format for the first time, all cut from the latest digital remasters and pressed on high-quality 180-gram heavyweight black vinyl.
"Get Close", released in November 1986, again featured guitarist Robbie McIntosh, but with a new rhythm section. It was preceded by the hit single "Don't Get Me Wrong" and also included the huge hit "Hymn To Her (She Will Always Carry On)".
Extra information about this release
Recommended titles