Gene – Rising For Sunset (Vinyl)
Gene
Gene – Rising For Sunset (Vinyl)
Gene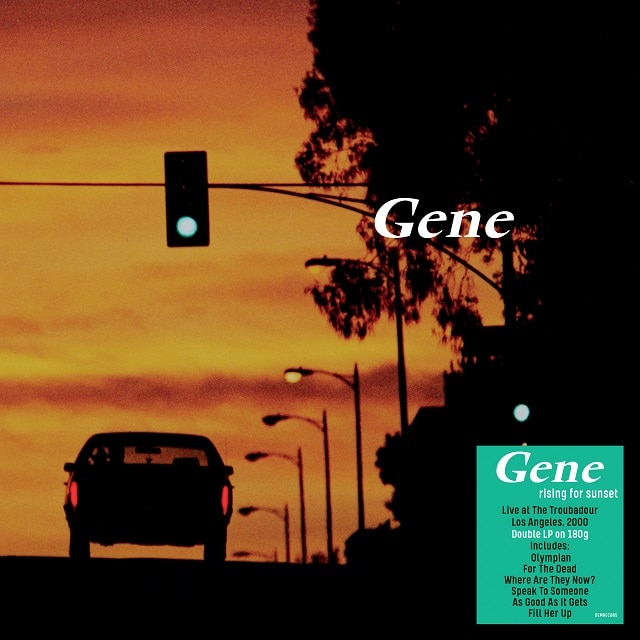 Release information
Release information
Label: Demon Records
• Format: Vinyl
• Date: 05/02/2021
Cat#: 5014797904880
• Barcode: DEMREC865
• Genre: Alternative, Pop
Sub Genre: Britpop
Track Listing
Does He Have A Name?
Fill Her Up
The British Disease
Where Are They Now?
London, Can You Wait?
Mayday
As Good As It Gets
Your Love, It Lies
Rising For Sunset
For The Dead
Be My Light, Be My Guide
Speak To Me Someone
Olympian
You'll Never Walk Again
Somwhere In The World
Side 4: Etched Gene Logo
About this release
GENE formed in 1993, released four studio album and went on to score 10 top 40 hits. 'Rising For Sunset' is their live album recorded in the Troubadour, Hollywood Los Angels on the 1 st and 2 nd June 2000.
It was originally released on CD only and as a Record Store Day colour vinyl release in 2020 which sold out.
This release is presented on double LP, black 180g heavyweight black vinyl with printed inner sleeve.