Gary Numan: Live at Hammersmith Odeon 1989 (Vinyl)
Gary Numan
Gary Numan: Live at Hammersmith Odeon 1989 (Vinyl)
Gary Numan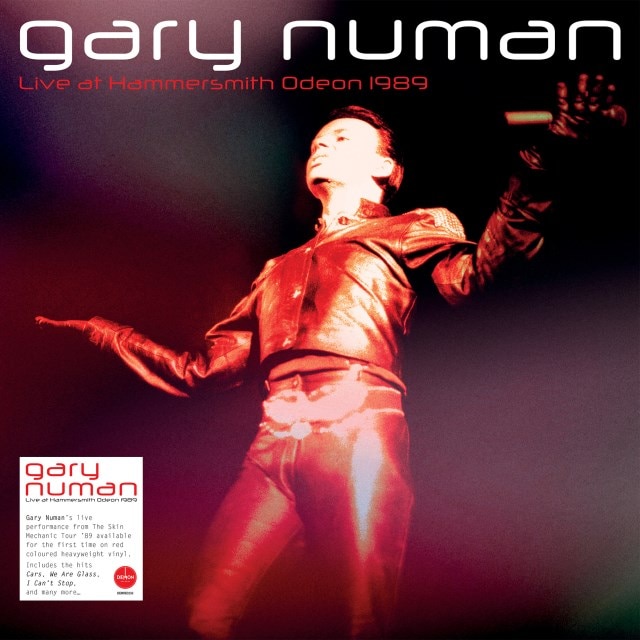 Release information
Release information
Label: Demon Records
• Format: Vinyl
• Date: 06/10/2017
Cat#: DEMREC233
• Barcode: 5014797896284
• Genre: Pop, Rock
Sub Genre: New Wave
Track Listing
America
Me I Disconnect From You
Creatures
Cars
Down In The Park
Devious
I Can't Stop
Are Friends Electric?
Call Out The Dogs
We Are Glass
About this release
Gary Numan is one of the founding fathers of Synth-Pop. His seminal track 'Cars' was a hit on both sides of the Atlantic and helped usher in the synth pop era on in the US and UK. The peak of his mainstream popularity was in the late 70s and early 80s, but still has his cult following and tours to this day. Numan is known for his distinctive voice and androgynous persona.
On the 26th of October 1989, Gary Numan performed the London show from his 'The Skin Mechanic Tour 89' at the Hammersmith Odeon. This legendary performance included the hit songs Cars, We Are Glass & I Can't Stop. Released for the first time on heavyweight coloured vinyl.
There is also a separate CD + DVD version of this concert.
Recommended titles