Future Shock
Ian Gillan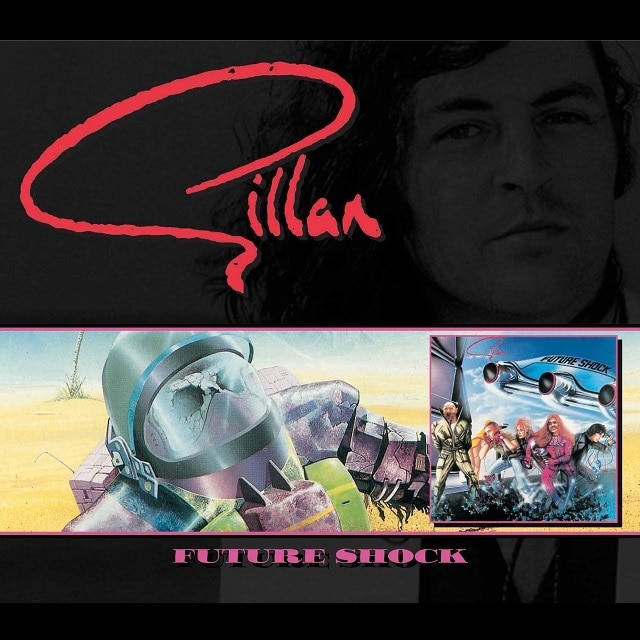 Release information
Release information
Label: Edsel
• Format: CD, Digital
• Date: 03/04/2007
Cat#: EDSS1005
• Barcode: 740155100537
• Genre: Rock
Sub Genre: Hard Rock & Metal
Track Listing
Future Shock
Nightride Out Of Phoenix
(The Ballad Of) The Lucitania Express
No Laughing In Heaven
Sacre Bleu
New Orleans
Bite The Bullet
If I Sing Softly
Don't Want The Truth
For Your Dreams
Trouble
Your Sister's On My List
Mutually Assured Destruction
The Maelstrom
Take A Hold Of Yourself
One For The Road
Bad News
Lucille
About this release
Released in April 1981, "Future Shock" entered the UK album chart at # 2 and saw the band at their peak. Their cover of "Trouble" reached number 14, and was followed into the singles chart by "Mutually Assured Destruction" (# 32), "New Orleans" (# 17), and "No Laughing In Heaven" (# 31), which is still in Ian's live set. In August that year they headlined the Reading Festival.
This CD features the original album (which included two of the singles) and eight bonus tracks, including the other two chart singles along with the singles' many nonalbum b-sides.
The huge booklet features all the amazing sci-fi paintings from the original 16 page 12×12 booklet that came with the LP. It also contains a transcription of a short play by Ian about the nuclear holocaust originally printed in the extremely limited edition booklet that came with initial copies of "Mutually Assured Destruction".