Fellow Hoodlums
Deacon Blue
Fellow Hoodlums
Deacon Blue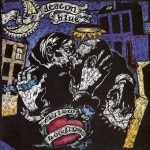 Release information
Release information
Label: Edsel
• Format: CD, DVD & Blu-ray
• Date: 22/10/2012
Cat#: EDSG8021
• Barcode: 740155802134
• Genre: Alternative, Pop, Rock
Track Listing
James Joyce Soles
Fellow Hoodlums
Your Swaying Arms
Cover From The Sky
Day That Jackie Jumped The Jail
The Wildness
A Brighter Star Than You Will Shine
Twist And Shout
Closing Time
Goodnight Jamsie
I Will See You Tomorrow
One Day I'll Go Walking
Fourteen Years
Faifley
Good
Golden Bells
I Was Like That
Friends Of Billy Bear
Into The Good Night
What Do You Want The Girl To Do [live]
Real Gone Kid [session]
Loaded [session]
One Hundred Things [live]
Wild Mountain Thyme [live]
Silhouette [live]
I'll Never Fall in Love Again [live]
Christmas (Baby Please Come Home) [live]
I'm Down [live]
Closing Time [7" version]
Twist And Shout [extended version]
Closing Time [extended version]
Your Swaying Arms [12" version]
Your Swaying Arms [Drumapella mix]
Your Swaying Arms [dub mix]
Your Swaying Arms
A Brighter Star Than You Will Shine
Twist And Shout
Closing Time
Cover From The Sky
About this release
Following the success of the second album, Deacon Blue toured extensively and by September 1990 were playing extended runs of sold out shows at Wembley and other arenas around the UK, and had enjoyed a # 2 hit with the 'Bacharach and David' EP, produced by Jon Kelly (now included on "The Rest").
They decided to record "Fellow Hoodlums" with Kelly and the resulting album features more hit singles in "Twist And Shout", "Your Swaying Arms", "Closing Time" and "Cover From The Sky". Issued in June 1991, the album reached # 2 and achieved Platinum status in the UK alone (300,000 sales).
This 2 CD and DVD casebound book reissue contains all the many non-album b-sides – exclusive songs, remixes and live cover versions, along with a DVD featuring the promo videos. The booklet features a newly-written note by Ricky Ross, all the lyrics to his songs, and ephemera and photos from his own collection.
Cd1 – Fellow Hoodlums, Studio B-Sides
CD2 – Bonus Tracks – Live, Sessions & Remixes
DVD – Promo Videos