Dream Letter – Live In London 1968 [VINYL]
Tim Buckley
Dream Letter – Live In London 1968 [VINYL]
Tim Buckley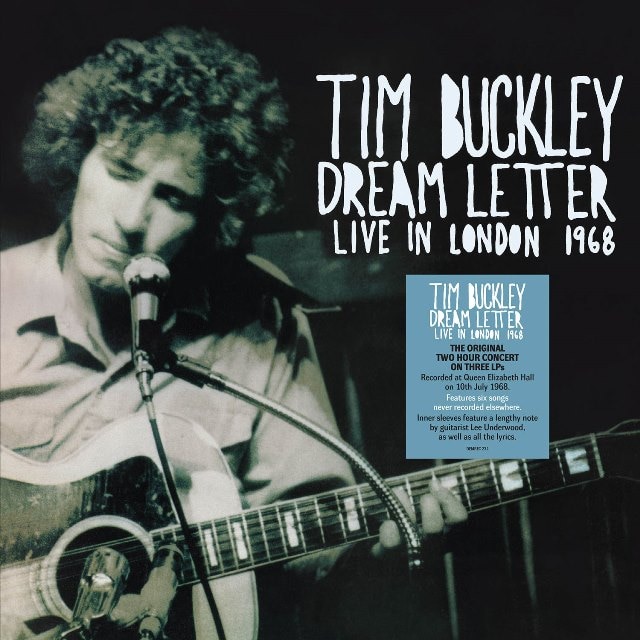 Release information
Release information
Label: Demon Records
• Format: Vinyl
• Date: 25/08/2017
Cat#: DEMREC231
• Barcode: 5014797896215
• Genre: Rock
Sub Genre: Folk Rock
Track Listing
Introduction
Buzzin' Fly
Phantasmagoria In Two
Morning Glory
Dolphins
I've Been Out Walking
The Earth Is Broken
Who Do You Love
Pleasant Street / You Keep Me Hanging On
Love From Room 109 At The Islander / Strange Feelin'
Carnival Song / Hi-Lili, Hi-Lo / Intro to Hallucinations
Hallucinations
The Troubadour
Dream Letter / Happy Time
Wayfaring Stranger / You Got Me Running
Once I Was
About this release
Tim Buckley possessed a golden voice that spanned the range from baritone to tenor. More importantly, he knew what to do with it. Sometimes he used it simply as a vehicle to carry the lyrics. Other times he used it as an extraordinary musical instrument in its own right.
Recorded in London's Queen Elizabeth Hall on 10th July 1968, this live concert was a two hour gem. It showcases five songs from Goodbye And Hello, three songs from Happy Sad, one song that later appeared on Blue Afternoon ("Happy Time"), and another that was recorded much later on Sefronia ("Dolphins", written by Fred Neil). It also contains six pieces that were never recorded elsewhere – "The Troubadour", "I've Been Out Walking", "Who Do You Love", "The Earth Is Broken", "Wayfaring Stranger" and "Carnival Song/Hi-Lili Hi-Lo".
Buckley was accompanied by his guitarist Lee Underwood and vibraphone player David Friedman, along with Pentangle's Danny Thompson on bass, hired for the occasion.
Originally released as a 2 LP set by Demon in 1990, this legendary concert is now presented on 3 LPs. The inner sleeves feature a lengthy essay by Lee Underwood, as well as the lyrics to every song.