Dr. Hook – Gold (140g Black Vinyl)
Dr. Hook
Dr. Hook – Gold (140g Black Vinyl)
Dr. Hook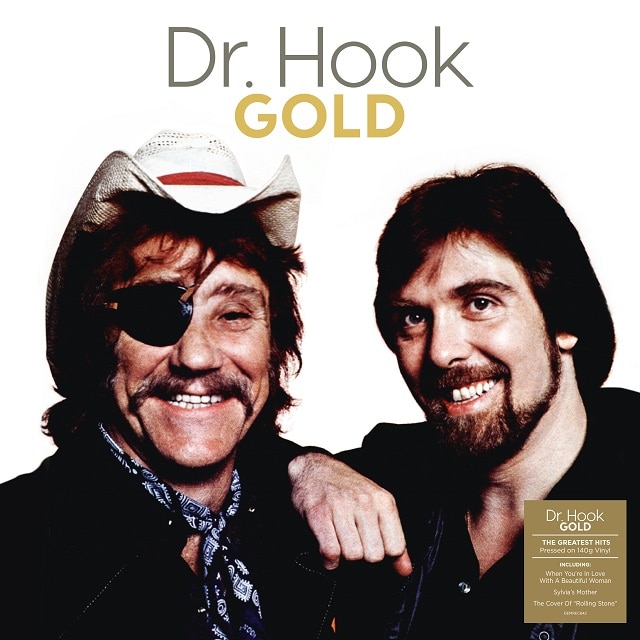 Release information
Release information
Label: Demon Records
• Format: Vinyl
• Date: 29/01/2021
Cat#: DEMREC842
• Barcode: 5014797904583
• Genre: Country, Pop, Rock
Track Listing
Sylvia's Mother
The Cover Of "Rolling Stone"
Carry me, Carrie
Only Sixteen
I Got Stoned And I Missed It
The Millionaire
Everybody's Makin' It Big But Me
More Like The Movies
A Little Bit More
If Not You
Walk Right In
Sharing The Night Together
Storms Never Last
When You're In Love With A Beautiful Woman
You Make My Pants Want To Get Up And Dance
Sexy Eyes
Better Love Next Time
Baby Makes Her Blue Jeans Talk
About this release
Demon Records presents Dr. Hook 'Gold', the only Dr. Hook compilation you'll ever need.
Formed in New Jersey in 1968, Dr. Hook were an American rock band who found international success and became a household name throughout the 70's and 80's. Led by Dennis Locorriere and Ray Sawyer, the spirited band of singers and musicians became known for their wide ranging body of work which includes the iconic tongue in cheek 'The Cover of 'Rolling Stone'', the powerfully emotional 'Carry Me, Carrie' and the nightlife romance of 'Sexy Eyes'.
The group achieved an impressive 6 UK Top 10 singles including 'Sylvia's Mother', 'A Little Bit More' and the #1 hit 'When You're In Love With A Beautiful Woman'.
This new compilation brings 18 of Dr. Hook's classic tracks together, including songs from across their entire career.