Dog Man Star
Suede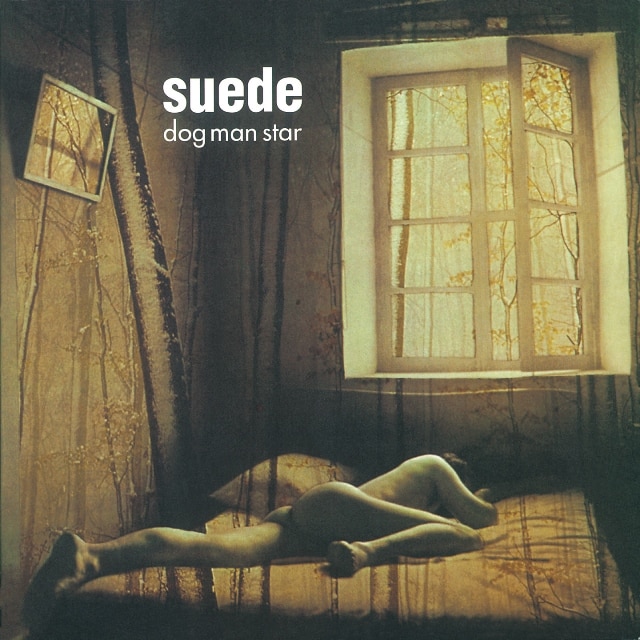 Release information
Release information
Label: Edsel
• Format: CD,
• Date: 06/06/2011
Cat#: EDSG8002
• Barcode: 740155800239
• Genre: Alternative, Indie, Rock
Sub Genre: Britpop
Track Listing
Introducing The Band
We Are The Pigs
Heroine
The Wild Ones
Daddy's Speeding
The Power
New Generation
This Hollywood Life
The 2 Of Us
Black Or Blue
The Asphalt World
Still Life
Squidgy Bun (Introducing The Band) [four track demo]
Ken (The Wild Ones) [four track demo]
A Man's Song (Heroine) [four track demo]
Banana Youth (The Power) [four track demo]
The 2 Of Us [four track demo]
My Dark Star
The Living Dead
Stay Together [long version]
Killing Of A Flash Boy
Whipsnade
This World Needs A Father
Modern Boys
Eno's Introducing The Band
La Puissance (The Power)
The Living Dead [piano version]
We Believe in Showbiz [previously unreleased]
Still Life [orchestral version]
The Wild Ones [original unedited version]
The Asphalt World [original unedited version]
Stay Together
Heroine
We Are The Pigs
The 2 Of Us
Killing Of A Flash Boy
Pantomime Horse
The Asphalt World
This Hollywood Life
The Wild Ones
Still Life
The Drowners
This Hollywood Life
We Are The Pigs
Metal Mickey
My Insatiable One
Animal Nitrate
New Generation
So Young
Sleeping Pills
Stay Together
Dolly
High Rising
Animal Nitrate
Still Life
Interview
About this release
Guitarist Bernard Butler left the band during the mixing of "Dog Man Star", often regarded as Suede's masterpiece. This deluxe re-mastered edition features the non-album a- and b-sides, as well as demos from the collections of Brett Anderson and Bernard Butler, including a previously unreleased song. Also making their first ever appearances are the much sought-after, full-length, unedited versions of "The Wild Ones" and "The Asphalt World".
The DVD features the newly-discovered and previously-unseen exciting footage of the band at the Casino de Paris, playing the "Dog Man Star" songs before the album recording sessions, and the band playing in FNAC in Paris, along with the song-films specially created for the "Dog Man Star" tour, also issued for the first time. The bonus feature is a candid February 2011 interview with Bernard and Brett about the making of the album, along with a short film put together by Simon Gilbert from his own contemporary camcorder footage.
The booklet contains a specially-written note by Brett Anderson, along with all the lyrics, hand-written lyric drafts, studio tracking sheets and tape boxes, and previously unpublished photos from the collections of both the band and their friends.
CD1 – Dog Man Star (tracks 1-12), Demos (tracks 13-17)
CD2 – B-Sides (tracks 1-8), Extra Tracks (tracks 9-14)
DVD – Single Video, Dog Man Star Tour Films, Live at the Casino De Paris 27th November 1993, Live at FNAC Les Halles paris 27th Novemver 1993, Brett Anderson and Bernard Butler 2011 Interview