Dog Man Star: 20th Anniversary Live – Royal Albert Hall
Suede
Dog Man Star: 20th Anniversary Live – Royal Albert Hall
Suede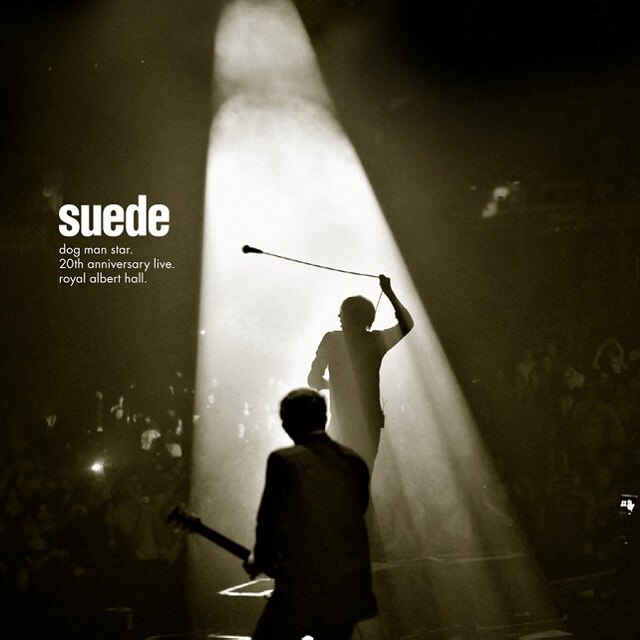 Release information
Release information
Label: Edsel
• Format: CD
• Date: 04/09/2015
Cat#: EDSA5047
• Barcode: 740155504731
• Genre: Alternative, Indie, Rock
Sub Genre: Britpop
Track Listing
Introducing The Band
We Are The Pigs
Heroine
The Wild Ones
Daddy's Speeding
The Power
New Generation
This Hollywood Life
The 2 Of Us
Black Or Blue
The Asphalt World
Still Life
About this release
Suede's second album, originally released in October 1994, often has the word "masterpiece" attached to it. A
dazzling album, its creation brought about the end of the band's original line-up, with Bernard Butler departing
before the album was finished.
Suede decided to stay together following their 'one-off' 2010 concert for Teenage Cancer Trust. When asked by
the charity to perform again at the Royal Albert Hall in March 2014, the band took the opportunity to play "Dog
Man Star" in its entirety, accompanied by a string section.
The performance is presented in a digipak with a 20 page booklet of Paul Khera's stunning photography from
the concert. Alongside a review of the concert by journalist Mark Beaumont, Brett Anderson has written a special
note for this release.
Recommended titles