Daniel (Amazon Exclusive Signed Edition)
Daniel O'Donnell
Daniel (Amazon Exclusive Signed Edition)
Daniel O'Donnell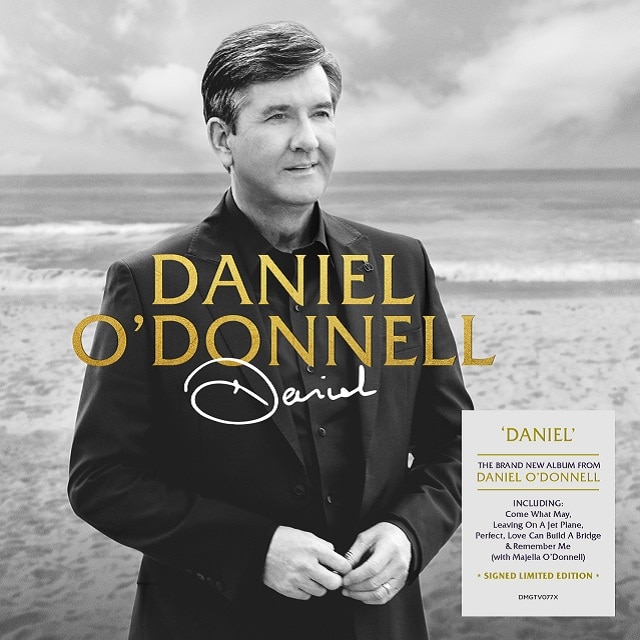 Release information
Release information
Label: DMG TV
• Format: CD
• Date: 16/10/2020
Cat#: DMGTV077X
• Barcode: 5014797903784
• Genre: Easy Listening
Track Listing
Come What May
Dance The Night Away
Memories Are Made Of This
Take Good Care Of My Baby
Our Special Absent Friends
Remember Me (duet with Majella O'Donnell)
Perfect
Forever Young
Love Can Build A Bridge
Try To Remember
Smile
Magic Moments
Leaving On A Jet Plane
About this release
This Exclusive Signed Edition is limited to 1000 copies.
'DANIEL', a 13-track album of new recordings with a deep and richer sound courtesy of Nigel Wright, who has co-produced, the recordings of many of Andrew Lloyd Webber's musicals, including the film versions of Evita and The Phantom of the Opera, along with many Artist albums and TV music shows.
13 brand new recordings including 'Love Can Build A Bridge', 'Leaving On A Jet Plane', 'Smile', ' Come What May' and 'Perfect'.