Cut The Cake (Clear Vinyl)
Average White Band
Cut The Cake (Clear Vinyl)
Average White Band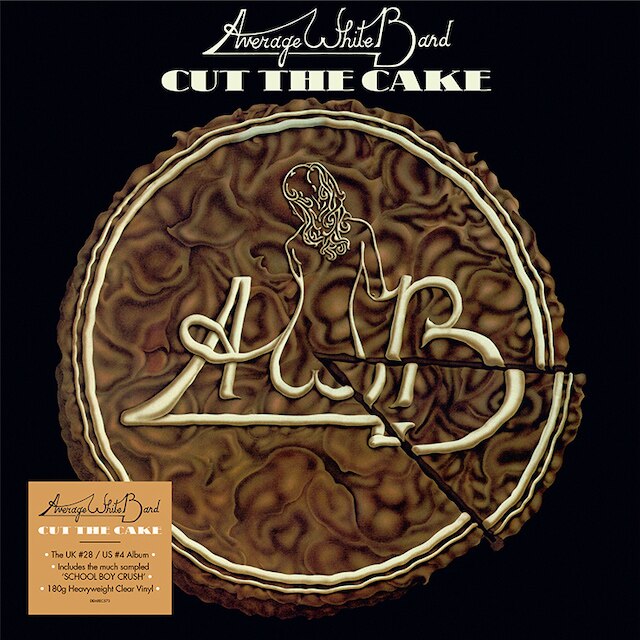 Release information
Release information
Label: Demon Records
• Format: Vinyl
• Date: 17/01/2020
Cat#: DEMREC573
• Barcode: 5014797901353
• Genre: R&B and Soul
Track Listing
Cut The Cake
School Boy Crush
It's A Mystery
Groovin' The Night Away
If I Ever Lose This Heaven
Why
High Flyin' Woman
Cloudy
How Sweet Can You Get?
When They Bring Down The Curtain
About this release
Widely and rightly regarded as one of the best ever soul and funk bands, the now legendary Average White Band tore-up the rule book and conquered the US, UK & International charts with a series of soul and disco hits between 1974 and 1980.
AWB's repertoire has been a source of inspiration and influence for many R&B acts and they are one of the most sampled bands in history, remaining relevant today, continuing to reach new generations of younger audiences. • Snoop Dogg, Fatboy Slim, Ice Cube, Puff Daddy, TLC, Rick Ross, will.i.am and Mark Ronson amongst countless others, have all borrowed sections of their grooves.
'Cut The Cake' is the 3rd album by AWB, originally released in 1975. The album reached #28 in the UK Albums Chart and #4 in the USA.
'Cut The Cake' also includes the much-sampled classic 'School Boy Crush', which reached #33 in the USA and the title track, which charted at #31 in the UK and #10 in the USA.
It was produced by Atlantic's legendary producer, Arif Mardin.