Crying Laughing Loving Lying (Vinyl)
Labi Siffre
Crying Laughing Loving Lying (Vinyl)
Labi Siffre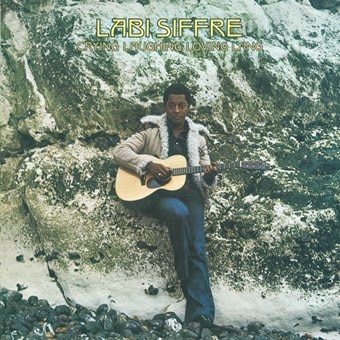 Release information
Release information
Label: Demon Records
• Format: Vinyl
• Date: 01/04/2016
Cat#: DEMREC144
• Barcode: 5014797894365
• Genre: Funk, Jazz, R&B and Soul, Rock
Track Listing
Saved
Cannock Chase
Fool Me A Goodnight
It Must Be Love
Gimme Some More
Blue Lady
Love Oh Love Oh Love
Crying, Laughing, Loving, Lying
Hotel Room Song
My Song
Till Forever
Come On Michael
About this release
His third album and the first to be produced by Labi himself, who declares it to be "the one where it all came
together… singing some of my best songs".
Issued in 1972, it features the beautiful original version of "It Must Be Love", a # 14 hit for Labi nine years before
Madness took it to the top. Also featured is "My Song", as sampled by Kanye West for "I Wonder", and the # 11 hit title song, also covered by Rod Stewart and Olivia Newton-John.
Presented in its original gatefold sleeve, with all the lyrics on the inner sleeve, and pressed on grey 180 gram vinyl.