Under The Covers Vol 2 (Green Vinyl)
Matthew Sweet & Susanna Hoffs
Under The Covers Vol 2 (Green Vinyl)
Matthew Sweet & Susanna Hoffs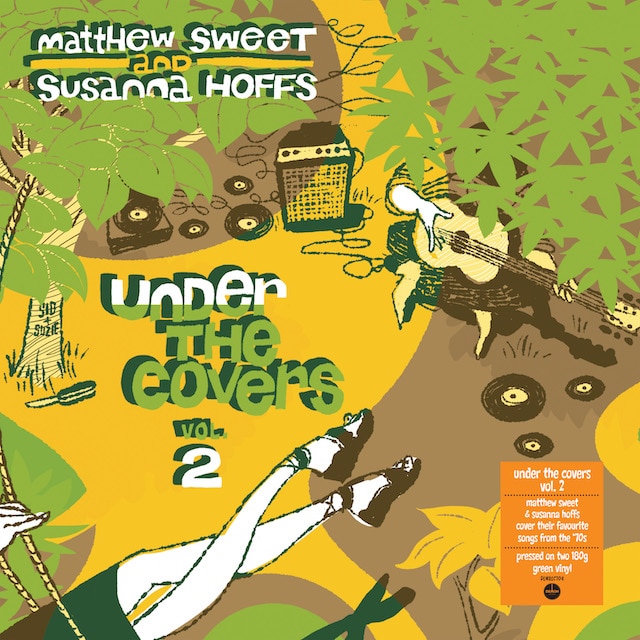 Release information
Release information
Label: Demon Records
• Format: Digital
• Date: 27/03/2020
Cat#: DEMREC704
• Barcode: 5014797902817
• Genre: Indie, Rock
Track Listing
Sugar Magnolia [Grateful Dead]
Go All The Way [Raspberries]
Second Hand News [Fleetwood Mac]
Bell Bottom Blues [Derek and the Dominos]
All The Young Dudes [Mott The Hoople]
You're So Vain [Carly Simon]
Here Comes My Girl [Tom Petty and the Heartbreakers]
I've Seen All Good People: Your Move/All Good People [Yes]
Hello It's Me [Todd Rundgren]
Willin' [Little Feat]
Back Of A Car [Big Star]
Couldn't I Just Tell You [Todd Rundgren]
Baby Blue [Badfinger]
Gimme Some Truth [John Lennon]
Maggie May [Rod Stewart]
Beware Of Darkness [George Harrison]
Dreaming [Blondie]
Bell Bottom Blues [Derek & the Dominos]
You're So Vain [Carly Simon]
I Wanna Be Sedated [Ramones]
Baby Blue [Badfinger]
You Say You Don't Love Me [Buzzcocks]
(What's So Funny 'Bout) Peace, Love And Understanding [Brinsley Schwarz]
Everything I Own [Bread]
Melissa [Allman Brothers Band]
Killer Queen [Queen]
A Song For You [Gram Parsons]
About this release
The second collaborative album between alternative rock artist Matthew Sweet and Bangles singer/guitarist Susanna Hoffs.
First released in 2009, on Under The Covers Vol. 2 the duo cover 26 of their favourite tracks from the 1970s.
For this edition in the series, Sweet and Hoffs invited guests into the studio including Lindsey Buckingham on 'Second Hand News', Dhani Harrison on a cover of his father's 'Beware Of Darkness and Steve Howe reprising his guitar parts on a version of the Yes track 'I've Seen All Good People'
Pressed on two heavyweight 180g green vinyl.
Extra information about this release
Recommended titles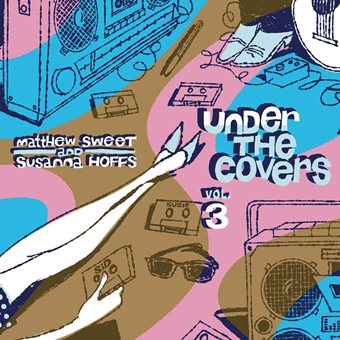 Matthew Sweet & Susanna Hoffs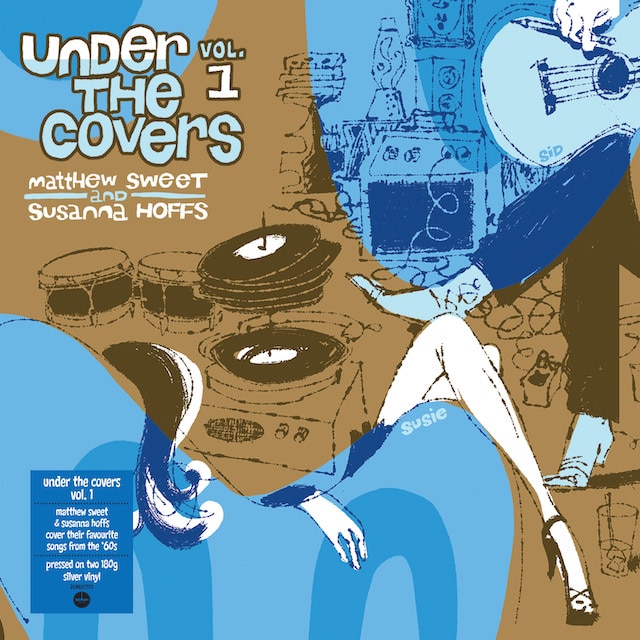 Matthew Sweet & Susanna Hoffs