Completely Under The Covers Vol 2 (Digital)
Matthew Sweet & Susanna Hoffs
Completely Under The Covers Vol 2 (Digital)
Matthew Sweet & Susanna Hoffs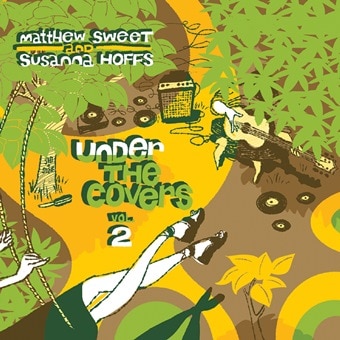 Release information
Release information
Label: Edsel
• Format: Digital
• Date: 23/10/2015
Cat#: 5032698678679
• Barcode: 5032698678679
• Genre: Rock
Track Listing
Sugar Magnolia [Grateful Dead]
Go All The Way [Raspberries]
Second Hand News [Fleetwood Mac]
Bell Bottom Blues [Derek and the Dominos]
All The Young Dudes [Mott The Hoople]
You're So Vain [Carly Simon]
Here Comes My Girl [Tom Petty and the Heartbreakers]
I've Seen All Good People: Your Move/All Good People [Yes]
Hello It's Me [Todd Rundgren]
Willin' [Little Feat]
Back Of A Car [Big Star]
Couldn't I Just Tell You [Todd Rundgren]
Gimme Some Truth [John Lennon]
Maggie May [Rod Stewart]
Everything I Own [Bread]
Beware Of Darkness [George Harrison]
Dreaming [Blondie]
Marquee Moon [Television]
I Wanna Be Sedated [Ramones]
Baby Blue [Badfinger]
You Say You Don't Love Me [Buzzcocks]
(What's So Funny 'Bout) Peace, Love And Understanding [Brinsley Schwarz]
You Can Close Your Eyes [James Taylor]
Melissa [Allman Brothers Band]
Killer Queen [Queen]
A Song For You [Gram Parsons]
About this release
usanna Hoffs and Matthew Sweet released three full volumes of their Under The Covers series, on which the two teamed up to pay homage to many of the singles (and album deep cuts) from the 60s, 70s, and 80s which informed and shaped their own musical destinies.
The Beatles, Dylan, Fairport Convention, Neil Young, The Beach Boys, The Who, Grateful Dead, Fleetwood Mac, Carly Simon, The Ramones, The Clash, The Pretenders, The Smiths and Prince are amongst the 57 acts covered. "They're kind of a love letter," says Hoffs, "from us as fans. They're like the equivalent of an old school mixtape that you would give someone you're crazy about. There's something incredibly romantic about it."
Now available to download as a box set or individual volume with unreleased content available on digital for the first time!
Extra information about this release