Completely Under The Covers Vol 1 (Digital)
Matthew Sweet & Susanna Hoffs
Completely Under The Covers Vol 1 (Digital)
Matthew Sweet & Susanna Hoffs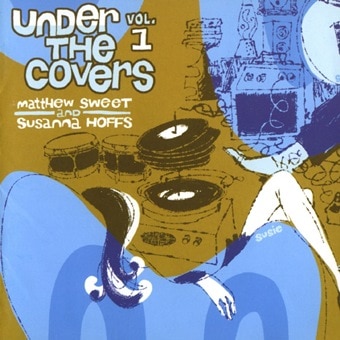 Release information
Release information
Label: Edsel
• Format: Digital
• Date: 23/10/2015
Cat#: 5032698678662
• Barcode: 5032698678662
• Genre: Rock
Track Listing
I See The Rain [Marmalade]
And Your Bird Can Sing [The Beatles]
It's All Over Now, Baby Blue [Bob Dylan]
Who Knows Where The Time Goes? [Fairport Convention]
Cinnamon Girl [Neil Young and Crazy Horse]
Alone Again Or [Love]
The Warmth Of The Sun [The Beach Boys]
Different Drum [Stone Poneys featuring Linda Ronstadt]
The Kids Are Alright [The Who]
Sunday Morning [The Velvet Underground]
Everybody Knows This Is Nowhere [Neil Young and Crazy Horse]
Care Of Cell 44 [The Zombies]
Monday, Monday [The Mamas & the Papas]
She May Call You Up Tonight [The Left Banke]
Run To Me [Bee Gees]
Village Green Preservation Society [The Kinks]
I Can See For Miles [The Who]
About this release
Susanna Hoffs and Matthew Sweet released three full volumes of their Under The Covers series, on which the two teamed up to pay homage to many of the singles (and album deep cuts) from the 60s, 70s, and 80s which informed and shaped their own musical destinies.
The Beatles, Dylan, Fairport Convention, Neil Young, The Beach Boys, The Who, Grateful Dead, Fleetwood Mac, Carly Simon, The Ramones, The Clash, The Pretenders, The Smiths and Prince are amongst the 57 acts covered. "They're kind of a love letter," says Hoffs, "from us as fans. They're like the equivalent of an old school mixtape that you would give someone you're crazy about. There's something incredibly romantic about it."
Each volume is available to download as well as the entire box set with unreleased content on digital for the first time!
Extra information about this release