Collected Solo Work (Vinyl)
Brett Anderson
Collected Solo Work (Vinyl)
Brett Anderson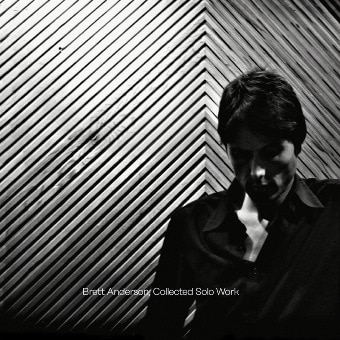 Release information
Release information
Label: Demon Records
• Format: Vinyl
• Date: 17/03/2017
Cat#: BRETTLPBOX01
• Barcode: 5014797895799
• Genre: Rock
Track Listing
Love Is Dead
One Lazy Morning
Dust And Rain
Intimacy
To The Winter
Scorpio Rising
The Infinite Kiss
Colour Of The Night
The More We Possess The Less We Own Of Ourselves
Ebony
Song For My Father
A Different Place
The Empress
Clowns
Chinese Whispers
Blessed
Funeral Mantra
Back To You
Knife Edge
P. Marius
Symmetry
Hymn
Wheatfields
The Hunted
Frozen Roads
Summer
Pretty Widows
The Swans
Ashes Of Us
Scarecrows And Lilacs
Julian's Eyes
Leave Me Sleeping
Unsung
Brittle Heart
Crash About To Happen
I Count The Times
The Exiles
This Must Be Where It Ends
Actors
In The House Of Numbers
Thin Men Dancing
Possession
About this release
Following Suede's hugely successful reformation and the critical acclaim for the albums 'Bloodsports' and 'Night Thoughts', now is the time to re-visit Brett Anderson's four solo albums on vinyl.
BRETT ANDERSON (2007), WILDERNESS (2008), SLOW ATTACK (2009) and BLACK RAINBOWS (2011) are now issued on vinyl for the first time ever, gathered together in a beautiful rigid slipcase.
The inner sleeves feature all the lyrics and credits.
LP ONE – BRETT ANDERSON
LP TWO – WILDERNESS
LP THREE – SLOW ATTACK
LP FOUR – BLACK RAINBOWS
Extra information about this release
Recommended titles