Chasing Shadows (Vinyl)
The Comsat Angels
Chasing Shadows (Vinyl)
The Comsat Angels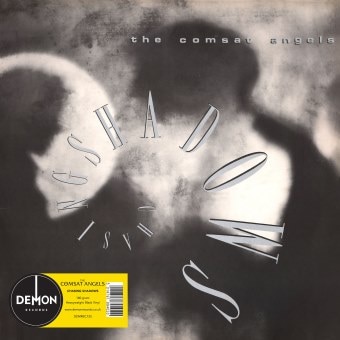 Release information
Release information
Label: Demon Records
• Format: Vinyl
• Date: 20/11/2015
Cat#: DEMREC125
• Barcode: 5014797894020
• Genre: Rock
Sub Genre: New Wave, Punk
Track Listing
The Thought That Counts
The Cutting Edge
Under The Influence
Carried Away
You'll Never Know
Lost Continent
Flying Dreams
Pray For Rain
About this release
Demon Records is delighted to present the reissue programme of the albums by THE COMSAT ANGELS originally recorded between 1980-'90 on vinyl. These albums prove beyond all reasonable doubt that while commercial recognition may have eluded the Sheffield-based quartet, they still accumulated one of the most enviable, enduring and unsung catalogues known to rock.
This series begins with the trio of iconic, post-punk era LPs the Comsats recorded for Polydor – WAITING FOR A MIRACLE; SLEEP NO MORE and FICTION); and also CHASING SHADOWS coupled with FIRE ON THE MOON (the latter recorded while the Comsat Angels were known as Dream Command), which were both originally released by Island Records. All these expanded editions come with bonus second discs, plus booklets with, lyrics, rare photos and detailed liner notes by Tim Peacock (Record Collector) with participation from Steve Fellows.
CHASING SHADOWS saw the Comsat Angels signed by Chris Blackwell to Island Records, with Robert Palmer on production duties, the fans were delighted to hear the band move back towards their earlier atmospheric sound, after two 'poppier' releases on the Jive label. A genuine 'return to form'.