Chairmen of the Board – Gold (Gold Coloured Vinyl)
Chairmen Of The Board
Chairmen of the Board – Gold (Gold Coloured Vinyl)
Chairmen Of The Board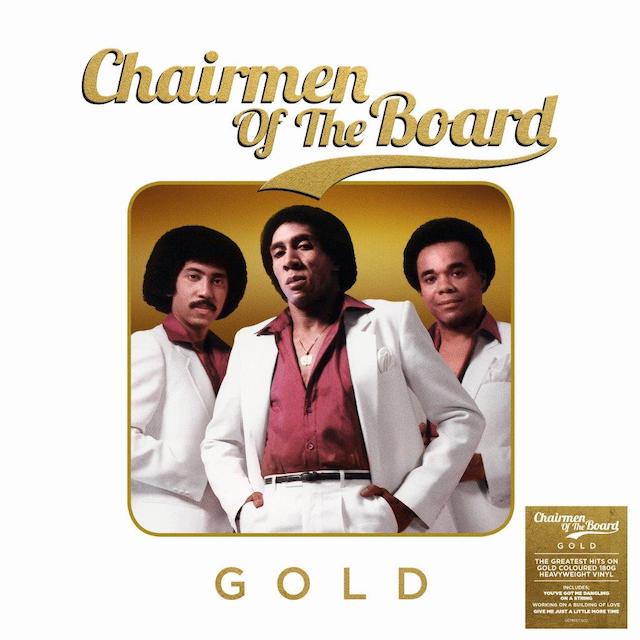 Release information
Release information
Label: Demon Records
• Format: Vinyl
• Date: 27/09/2019
Cat#: DEMREC502
• Barcode: 5014797900516
• Genre: R&B and Soul
Track Listing
You've Got Me Dangling On A String
Working On A Building Of Love
Everything's Tuesday
Chairman Of The Board
Elmo James
Everybody's Got A Song To Sing
Patches
Give Me Just A Little More Time
I'm On My Way To A Better Place
Finder's Keepers
Pay To The Piper
Hanging On To A Memory
Men Are Getting Scarce
Skin I'm In
About this release
Chairmen of the Board were one of the most popular soul acts to emerge from Detroit in the early Seventies, achieving success with soul classics such as 'Give Me Just A Little More Time' (US #3) which sold over a million copies.
The group were the flagship act on the Invictus label, founded by legendary song writing and production team Holland-Dozier-Holland (the trio behind 10 US #1 singles for the Supremes).
Known for the distinctive vocals of frontman, General Johnson, Chairmen of the Board put themselves on the R&B map with top ten hits including 'Chairman of the Board' and 'Finder's Keepers'. The group also recorded the original version of 'Patches' (co-written by Johnson) which would become a hit for Clarence Carter and go on to win a Grammy award in 1971.
14 of their best known tracks are included on 1 LP. Pressed on gold coloured, 180 gram heavyweight vinyl and housed in a printed inner sleeve.