Celebrate: Live From the SSE Hydro Glasgow (Blu-ray)
Simple Minds
Celebrate: Live From the SSE Hydro Glasgow (Blu-ray)
Simple Minds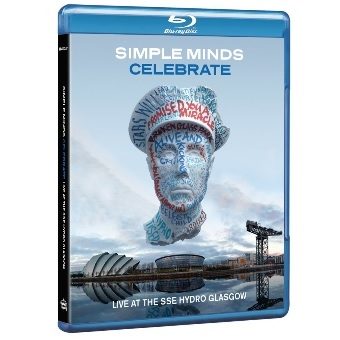 Release information
Release information
Label: Edsel
• Format:
• Date: 28/07/2014
Cat#: EDSR2501
• Barcode: 740155250133
• Genre: Pop
Track Listing
Intro
Waterfront
Broken Glass Park
I Travel
All the Things She Said
Promised You a Miracle
Glittering Prize
Theme for Great Cities
Mandela Day
Someone Somewhere (In Summertime)
The American
Love Song
See the Lights
Don't You (Forget About Me)
New Gold Dream (81-82-83-84)
Big Music
Sanctify Yourself
Alive and Kicking
About this release
On 27th November 2013 Simple Minds played a very special concert and filmed it at the brand new award-winning venue the SSE Hydro Glasgow, the first concert to be filmed there.
Filmed in HD, this Blu-Ray package features a 93 minute edit of the concert unavailable elsewhere, and a booklet containing a selection of beautiful photos of the occasion. To an enthusiastic home audience, the band delivers rousing versions of hit after hit after hit.
Extra information about this release