Born To Boogie: The Motion Picture (Blu-Ray Edition)
T.Rex
Born To Boogie: The Motion Picture (Blu-Ray Edition)
T.Rex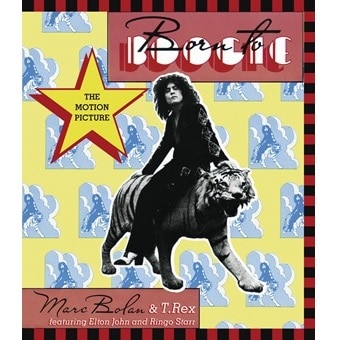 Release information
Release information
Label: Edsel
• Format: DVD & Blu-ray
• Date: 13/06/2016
Cat#: EDSR2502
• Barcode: 740155250232
• Genre: Rock
Sub Genre: Glam Rock
Track Listing
Born To Boogie – The Motion Picture
Original Theatrical Trailer
The 'Premier' version
The Matinee Show
Telegram Sam 2016 promo video
Newspaper Cuttings Gallery
Additional Extras
About this release
Captured at the peak of T. Rextasy, 'Born To Boogie' is the Ringo Starr-directed 1972 film of the Godfather of Glam, Marc Bolan on Blu-Ray for the first time.
Featuring live versions of T. Rex's greatest hits, recorded at their famous Wembley concerts, the film also includes a legendary jam session with T.Rex joined by Ringo Starr and Elton John, and a mad hatter's tea party with Catweazle and (Bolan/Bowie producer) Tony Visconti.
The package also features the full matinee show as well as several extra features in SD.
With new annotation by Mark Paytress and previously unpublished Keith Morris photos, 'Born To Boogie' is the ultimate film of Marc Bolan and superstardom in the early 1970s.
Extra information about this release