Bob Mould – Circle Of Friends (RSD20: Clear Vinyl)
Bob Mould
Bob Mould – Circle Of Friends (RSD20: Clear Vinyl)
Bob Mould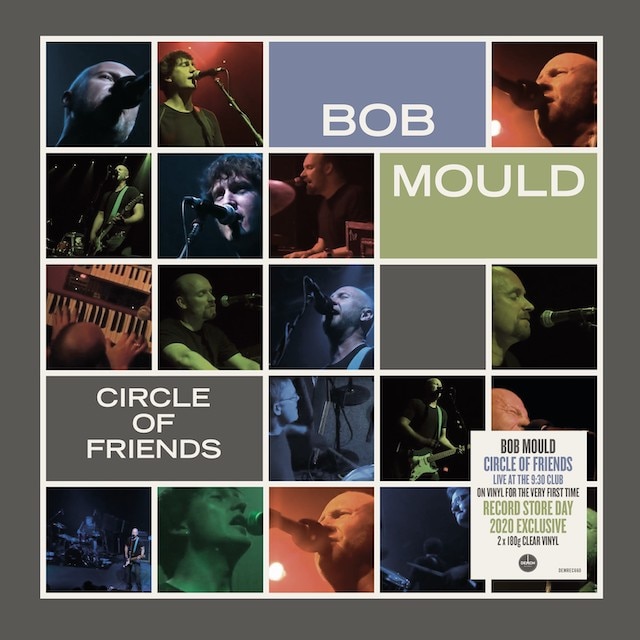 Release information
Release information
Label: Demon Records
• Format: Vinyl
• Date: 24/10/2020
Cat#: DEMREC660
• Barcode: 5014797902350
• Genre: Alternative, Rock
Track Listing
The Act We Act (Sugar)
A Good Idea (Sugar)
Changes (Sugar)
Circles (Bob Mould)
Paralyzed (Bob Mould)
I Am Vision, I Am Sound (Bob Mould)
Underneath Days (Bob Mould)
Hoover Dam (Sugar)
See a Little Light (Bob Mould)
High Fidelity (Bob Mould)
Hardly Getting Over It (Hüsker Dü)
Could You Be the One? (Hüsker Dü)
I Apologize (Hüsker Dü)
Chartered Trips (Hüsker Dü)
The Receipt (Bob Mould)
Best Thing (Bob Mould)
Celebrated Summer (Hüsker Dü)
Beating Heart the Prize (Bob Mould)
Egoverride (Bob Mould)
If I Can't Change Your Mind (Sugar)
Helpless (Sugar)
Makes No Sense at All (Hüsker Dü)
Man on the Moon (Sugar)
About this release
For Record Store Day 2020, Demon Records presents the first release of the soundtrack to Bob Mould's Circle of Friends concert film.
Recorded in 2006 at the legendary 9:30 Club in Washington, D.C, the performance includes the Hüsker Dü singer/guitarist running through classic cuts from Sugar and Hüsker Dü as well a number of solo tracks.
Pressed on two heavyweight 180g clear vinyl exclusively for Record Store Day 2020.