Big Smash
Wreckless Eric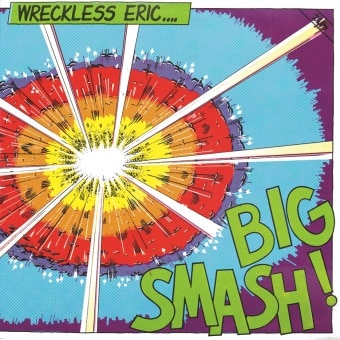 Release information
Release information
Label: Edsel
• Format: CD
• Date: 12/05/2017
Cat#: EDSA5058
• Barcode: 740155505837
• Genre: Rock
Sub Genre: New Wave, Punk
Track Listing
A Pop Song
Tonight (Is My Night)
Too Busy
Broken Doll
Can I Be Your Hero?
Back In My Hometown
It'll Soon Be Weekend
Strange Towns
Excuse Me
Break My Mind
Good Conversation
Out Of The Blue
A Little Bit More
Take The Cash (Live)
I Need A Situation (Live)
About this release
Big Smash was Wreckless Eric's third and final album for Stiff Records
Wreckless Eric was one of the original crop of wonderful stars on the infamous Stiff Records label, along with The Damned, Elvis Costello, Ian Dury, Nick Lowe, and a couple of years later Madness
The debut album 'Wreckless Eric' was released in June, 1978, and the second 'The Wonderful World Of Wreckless' followed just four months later.
It was a whole two years before 'Big Smash' arrived. In terms of chart position this album was Wreckless Eric's most successful, peaking at number 30 in the albums chart
Initial pressing of 'Big Smash' was as a double LP, the second disc of which was a compilation of singles and album tracks of previously released material. As these tracks all appear on separate simultaneous CD releases now, they are now excluded here.
This is the single album version – all tracks exclusive to this release and including as bonus tracks the rare b-sides 'A Little Bit More' and Live versions of 'Take The Cash' and 'I Need A Situation' recorded in Australia
Liner notes by renowned music journalist Terry Staunton