Besides (Clear Vinyl)
Sugar
Besides (Clear Vinyl)
Sugar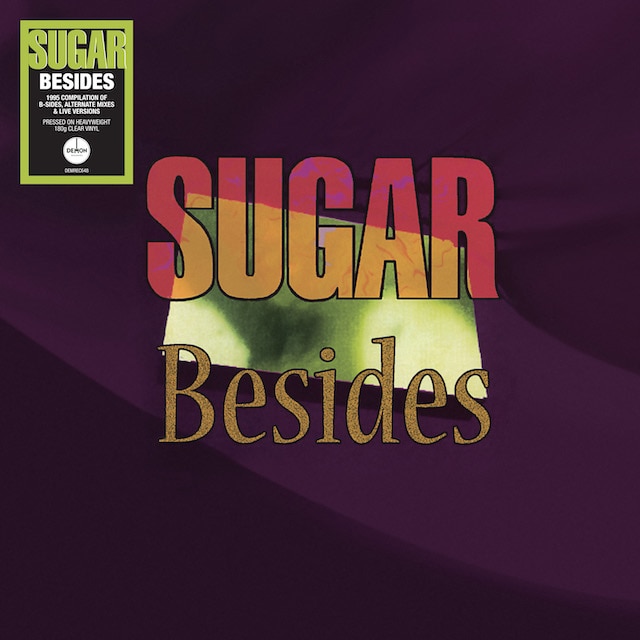 Release information
Release information
Label: Demon Records
• Format: Vinyl
• Date: 27/03/2020
Cat#: DEMREC648
• Barcode: 5014797902183
• Genre: Rock
Track Listing
Needle Hits E
If I Can't Change Your Mind ( Solo Mix)
Try Again
Where Diamonds Are Halos
Armenia City in the Sky
Clownmaster
Anyone
JC Auto
Believe What You're Saying ( Campfire Mix)
Mind Is an Island
Frustration
Going Home
In The Eyes Of My Friends
And You Tell Me
If I Can't Change Your Mind (Radio Session)
Hoover Dam (Radio Session)
The Slim (Radio Session)
Where Diamonds Are Halos (Radio Session)
About this release
Sugar were the US alternative rock trio fronted by ex Hüsker Dü vocalist / guitarist Bob Mould.
First released in 1995, Besides is a collection of B sides, remixes and live versions. Highlights
include a live rendition of 'JC Auto', the rare studio recording of ' Clownmaster ' and a cover of the
Who's 'Armenia City in the Sky'.
Issued on heavyweight 180g clear vinyl for the first time.