Believe You Me
Blancmange
Believe You Me
Blancmange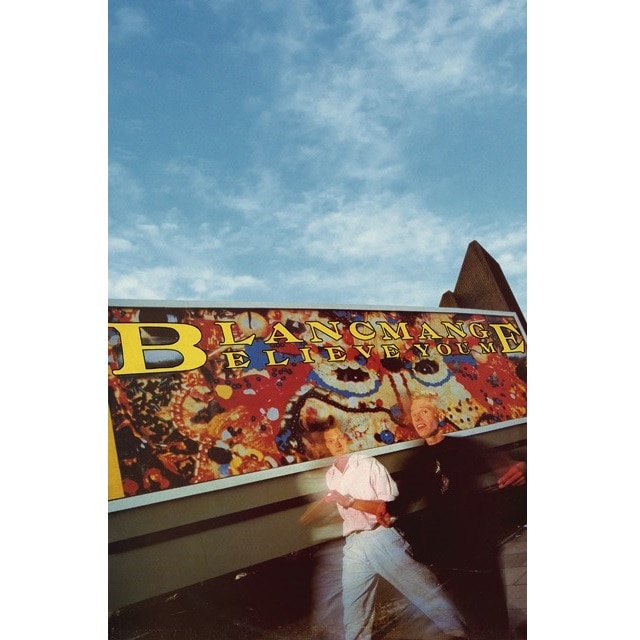 Release information
Release information
Label: Edsel
• Format: CD
• Date: 04/08/2017
Cat#: EDSL0003
• Barcode: 740155 20339
• Genre: Pop, Rock
Track Listing
Lose Your Love
What's Your Problem?
Paradise Is
Why Don't They Leave Things Alone?
22339
Don't You Love It All
Believe
Lorraine's My Nurse
Other Animals
No Wonder They Never Made It Back!
John
Lose Your Love [7" single version]
I Can See It [extended]
Lose Your Love (This Club Mix)
Mixing On The Ceiling [Megamix]
Side Two
A Remedial Course [demo]
Believe [demo]
Scream Down The House
Gentle On My Mind [demo]
M Diver (Alternate Dream) [demo]
River Of Life [demo]
Lose Your Love [extended]
What's Your Problem [extended]
Don't You Love It All [demo]
Lose Your Love With Helen [demo]
Reaching Out [demo]
Reaching Out [demo]
I Can See It [7" single version]
Lose Your Love In London [unreleased mix]
Believe
Don't You Love It All
Lose Your Love
Paradise Is
Don't Tell Me
What's Your Problem
That's Love That It Is
Don't You Love It All
Why Don't They Leave Things Alone?
God's Kitchen
Lose Your Love
Paradise Is
Other Animals
Game Above My Head
Living On The Ceiling
I've Seen The Word
Kind
Blind Vision
About this release
Released in 1985, Blancmange's third album was produced by Stewart Levine and features the singles "Lose Your Love", "What's Your Problem" and "I Can See It".
This deluxe media book edition contains 12" mixes and non-album b-sides, as well as eight previously unreleased demos and rehearsals from Neil Arthur's own collection. CD 3 contains a previously unreleased BBC Radio 1 session and a 60 minute BBC live concert recorded at Hammersmith Odeon.
The book features a note by Neil Arthur, plus photos and the rarely-printed lyrics.
Recommended titles