Beautiful Ones: The Best Of Suede 1992 – 2018 (2CD)
Suede
Beautiful Ones: The Best Of Suede 1992 – 2018 (2CD)
Suede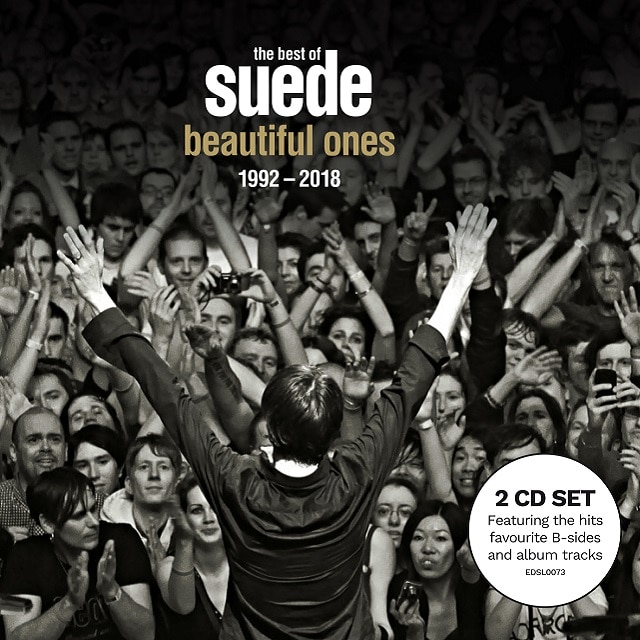 Release information
Release information
Label: Edsel
• Format: CD
• Date: 02/10/2020
Cat#: 740155727635
• Barcode: EDSL0076
• Genre: Pop, Rock
Sub Genre: Britpop
Track Listing
The Drowners
To The Birds
My Insatiable One
Metal Mickey
Animal Nitrate
So Young
Pantomime Horse
Stay Together [long version]
My Dark Star
We Are The Pigs
Killing Of A Flashboy
Heroine
The Wild Ones
New Generation
The Asphalt World
Still Life
Trash
Europe Is Our Playground [Sci-Fi Lullabies version]
Filmstar
By The Sea
She
Beautiful Ones
Saturday Night
She's In Fashion
Everything Will Flow
Can't Get Enough
Indian Strings
It Starts And Ends With You
For The Strangers
Sometimes I Feel I'll Float Away
About this release
From their early singles and their 1993 Mercury Music Prize-winning debut album to their break-up in 2003, The London Suede were a fixture in the UK single and album charts, and in the UK music press too. They scored twenty hit singles and five hit albums (three of which debuted at # 1), and a double album of B-sides even charted at # 9.
The band reformed for a one-off charity concert in 2010 and decided to make it permanent – they have released three new studio albums since 2013.
Compiled by the band, this two CD set features the huge 90s hits like "Metal Mickey", "Animal Nitrate", "Stay Together", "The Wild Ones", "Trash, "Filmstar", "Beautiful Ones", "Saturday Night", "She's In Fashion", "Everything Will Flow" and "Can't Get Enough", along with favourite B-sides like "To The Birds", "My Insatiable One" and "Killing Of A Flashboy". Also featured are classic album tracks like "The Asphalt World" and "By The Sea". The collection brings the story up to date with seven tracks from the three recent albums, including "Life Is Golden", "It Starts And Ends With You" and "Outsiders".
Extra information about this release