Automatic: The Best Of Pointer Sisters
Pointer Sisters
Automatic: The Best Of Pointer Sisters
Pointer Sisters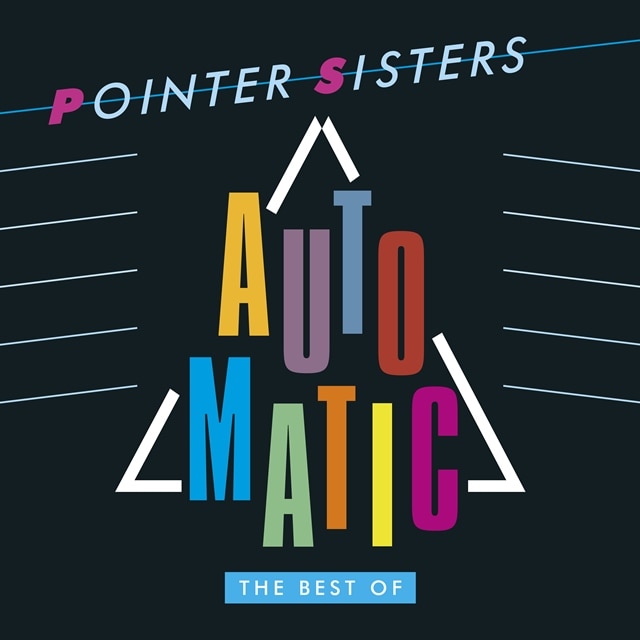 Release information
Release information
Label: Music Club Deluxe
• Format: CD
• Date: 23/06/2017
Cat#: MCDLX231
• Barcode: 5014797672314
• Genre: Pop, R&B and Soul
Track Listing
Fire
Nothin' But A Heartache
Lay It On The Line
Come And Get Your Love
Happiness
Where Did The Time Go
Movin' On
He's So Shy
Slow Hand
Someday We'll Be Together (UK Single Edit)
What A Surprise
Should I Do It
American Music
I'm So Excited
I Feel For You
Heart To Heart
If You Wanna Get Back Your Lady
Nightline
I Need You (Single Mix)
Happy
Automatic
Jump (For My Love) (Single Remix)
Neutron Dance (Single Version)
Baby Come and Get It
Dare Me (Hot New Remix)
Freedom (Single Version)
Twist My Arm (Single Version)
Back In My Arms
Goldmine
All I Know Is The Way I Feel (Single Mix)
Mercury Rising (Single Remix)
He Turned Me Out (Extended Radio Version)
I'm In Love (Single Edit)
Power Of Persuasion
Jump (For My Love) (12" Long Version)
Automatic (12" Special Remix)
About this release
The sibling group 'Pointer Sisters' have a career spanning four decades, with most of their success coming in the 70s and 80s. Their music is so diverse it can be difficult to pin a specific genre on them. Their repertoire has included such diverse genres as pop, disco, jazz, electronic music, bebop, blues, soul, funk, dance, country and rock. Even winning a Grammy Award for best Country Vocal Performance. This collection combines the most popular hits from their Planet Records / RCA days. The group, albeit in varying line-ups, still tours today.
Contains all the hit singles, remixes and disco versions.
Sleeve notes by Christian John Wikane. Christian John Wikane is a NYC-based writer and music essayist. He is also a Contributing Editor for PopMatters.