Alexander O'Neal (Vinyl)
Alexander O'Neal
Alexander O'Neal (Vinyl)
Alexander O'Neal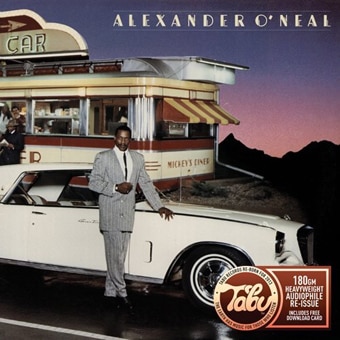 Release information
Release information
Label: Edsel
• Format: Vinyl
• Date: 01/04/2013
Cat#: TABULP001
• Barcode: 5014797139251
• Genre: R&B and Soul
Track Listing
A Broken Heart Can Mend
If You Were Here Tonight
Do You Wanna Like I Do
Look At Us Now
Medley: Innocent/Alex 9000/Innocent II
What's Missing
You Were Meant To Be My Lady (Not My Girl)
About this release
Tabu Records defined the sound of young America throughout the late 1970s and 1980s, with hugely successful acts like Brainstorm, The S.O.S. Band, Alexander O'Neal and Cherrelle, whilst nurturing the powerhouse production team of Jimmy Jam and Terry Lewis one of the most successful production teams of the last 30 years. A comprehensive deluxe re-issue campaign will roll throughout 2013 and into 2014.
The label's re-launch takes in Alexander O'Neal's self-titled debut album for the label, which include the hits 'If You Were Here Tonight', 'A Broken Heart Can Mend' and the club classics 'Innocent' and 'What's Missing'.
This 180GM heavyweight audiophile release, replicates and updates the original LP release.