Ain't No Sunshine: The Best Of Bill Withers
Bill Withers
Ain't No Sunshine: The Best Of Bill Withers
Bill Withers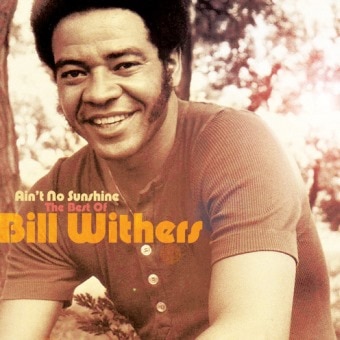 Release information
Release information
Label: Music Club Deluxe
• Format: CD
• Date: 04/02/2008
Cat#: MCDLX078
• Barcode: 5014797670785
• Genre: Easy Listening, R&B and Soul
Track Listing
Ain't No Sunshine
Harlem
Grandmas Hands
Do It Good
Better Off Dead
Sweet Wanomi
Moanin' And Groanin'
Everybodys Talkin'
Lonely Town Lonely Street
Let Me In Your Life
Who Is He And What Is He To You
Use Me
Kissing My Love
I Don't Know
Another Day To Run
I Don't Want You On My Mind
Take It All In And Check It All Out
Lean On Me
Lovely Day
I Want To Spend The Night
Hello Like Before
Green Grass
Can We Pretend
Heartbreak Road
You
The Same Love That Made Me Laugh
Use Me (Live)
Friend Of Mine (Live)
Ain't No Sunshine (Live)
I Can't Write Left Handed (Live)
Better Off Dead (Live)
Let Me In Your Life (Live)
Lonely Town Lonely Street (Live)
World Keeps Going Around (Live)
About this release
The profound honesty and sensitivity found in his timeless music has made Bill Withers one of America's
premier singer/songwriters. Combining soulful warmth, a genuine folksy feel with his immediately recognisable voice, Withers has sung his way into the hearts of millions worldwide. His ability to say what so many feel is uncanny.
34 stunning highlights from a singing and songwriting genius of the 70s and 80s, including hits 'Lean On Me' and 'Lovely Day' and 'Ain't No Sunshine'. Sleevenotes and compilation by Mark Nelson (Young Disciples, Paul Weller, Primal Scream).  Includes four tracks from '+Justments' which have never been previously released on CD.