Affair (Tabu Reborn Expanded Edition)
Cherrelle
Affair (Tabu Reborn Expanded Edition)
Cherrelle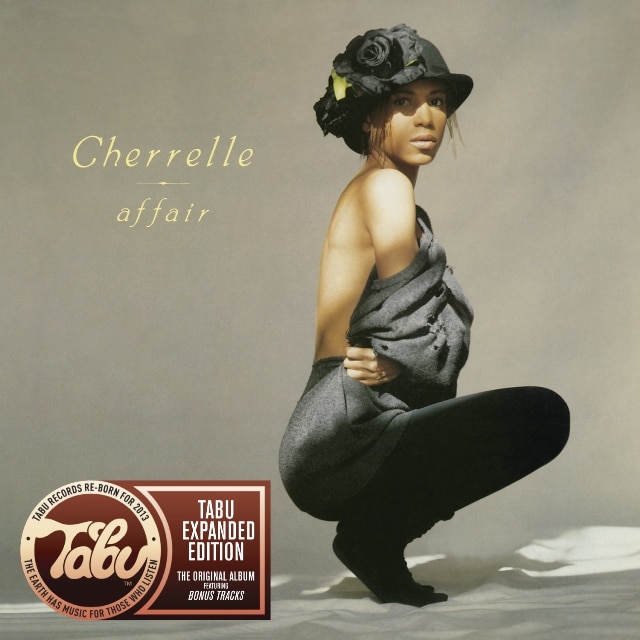 Release information
Release information
Label: Edsel
• Format: CD, Digital
• Date: 03/06/2013
Cat#: TABU2011
• Barcode: 5014797139435
• Genre: R&B and Soul
Track Listing
Looks Aren't Everything
Pick Me Up
Discreet
Happy That You're With Me
Affair
What More Can I Do For You
Foolin' Around
Everything I Miss At Home
Keep It Inside
My Friend
Crazy (For Loving You)
Lucky
Home (Reprise)
Affair (Steamy Affair Mix)
Affair (Street Dub) (Hip Hop Mix)
Affair (Club Dub) (House Mix)
Affair (The Storm Mix)
Affair (Liaison Dangereuse Dub)
What More Can I Do For You (Radio Edit)
What More Can I Do For You (12" Edit)
What More Can I Do For You (Dub 1)
What More Can I Do For You (Dub 2)
About this release
Tabu Records defined the sound of young America throughout the late 1970s and 1980s, with hugely successful acts like Brainstorm, The S.O.S. Band, Alexander O Neal and Cherrelle, whilst nurturing the powerhouse production team of Jimmy Jam and Terry Lewis one of the most successful production teams of the last 30 years. A comprehensive deluxe re-issue campaign will roll throughout 2013 and into 2014.
The label's re-issue campaign continues with Cherrelle's third album, 'Affair', which includes the singles "Affair", "What More Can I Do For You?" and the US R&B #1, "Everything I Miss At Home".
This 2CD set, is packaged in a sumptuous case-bound book, containing newly authored liner notes and lyrics, features the original studio album on CD1, whilst CD2 includes multiple remixes, of singles originally released from the album.