Action Packed!
The Action
Action Packed!
The Action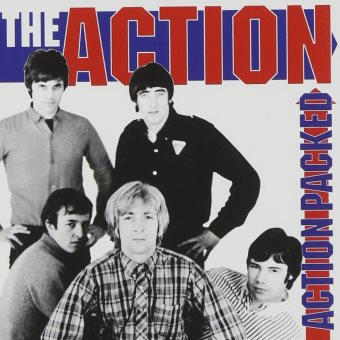 Release information
Release information
Label: Edsel
• Format: CD
• Date: 29/01/2001
Cat#: EDCD699
• Barcode: 740155169923
• Genre: R&B and Soul, Rock
Track Listing
Land Of 1000 Dances
In My Lonely Room
Harlem Shuffle
I Love You (Yeah!)
I'll Keep On Holding On
Hey Sah-Lo-Ney
Just Once In My Life
Wasn't It You
Baby You've Got It
Since I Lost My Baby
Never Ever
Twenty Fourth Hour
The Place
Come On, Come With Me
The Cissy
Something Has Hit Me
Shadows And Reflections
About this release
Considered one of the great Mod bands of their generation, The Action have continued to have a dedicated fan base across many different genres, mod, soul, rock and pop.
This collection brings together all of their singles from the original 'Action Packed! release.