Access All Areas – Gallon Drunk
Gallon Drunk
Access All Areas – Gallon Drunk
Gallon Drunk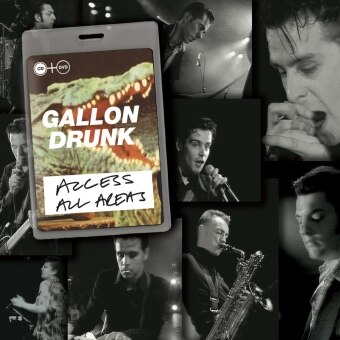 Release information
Release information
Label: Edsel
• Format: CD, Digital,
• Date: 29/06/2015
Cat#: AAACDVD026
• Barcode: 5014797892071
• Genre: Rock
Track Listing
About this release
James Johnston and his band Gallon Drunk set the stage of London's Town & Country Club ablaze when New Musical Express invited them to play a 1992 charity concert entitled Viva Eight. The chaotic atmosphere that night spawned breathtaking musical improvisation as the five-piece band tore through material from just-released first album 'You, The Night…And The Music' plus single 'Draggin' Along'. With a family tree connecting them with Nick Cave, PJ Harvey, Faust and Marianne Faithfull, Johnston and Gallon Drunk continue to make challenging music today; this is an early chapter of their ongoing and still evolving story.