Access All Areas – Average White Band
Average White Band
Access All Areas – Average White Band
Average White Band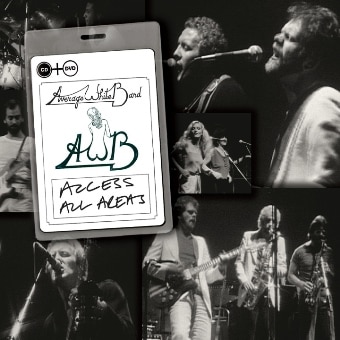 Release information
Release information
Label: Edsel
• Format: CD, Digital,
• Date: 08/06/2015
Cat#: AAACDVD018
• Barcode: 5014797891999
• Genre: Disco, Funk, R&B and Soul
Track Listing
About this release
The Average White Band, a group of Scotsmen playing American soul and funk music, came together in the late Sixties and topped the US chart in 1974. A version of the band led by bassist Alan Gorrie tours to this day while guitarist Hamish Stewart went on to be Paul McCartney's musical right hand man.
This hour-long TV showcase from the Rockstage series, filmed by Central Television at Nottingham's Theatre Royal in 1980, catches the classic AWB line-up in their prime. It includes that years UK Number 12 dance smash 'Let's Go Round Again', album title track 'Atlantic Avenue', transatlantic hit 'Queen Of My Soul' and much more.
Extra information about this release