A New Morning
Suede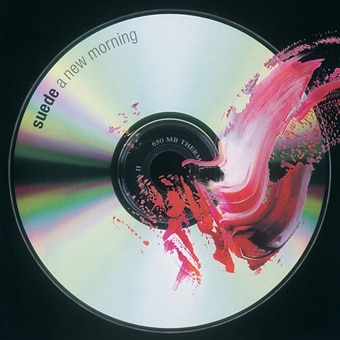 Release information
Release information
Label: Edsel
• Format: CD,
• Date: 27/06/2011
Cat#: EDSG8005
• Barcode: 740155800536
• Genre: Alternative, Indie, Rock
Sub Genre: Britpop
Track Listing
Positivity
Obsessions
Lonely Girls
Lost In TV
Beautiful Loser
Streetlife
Astrogirl
Untitled
…Morning
One Hit To The Body
When The Rain Falls
Oceans
Obsessions [2KHz demo]
Positivity [Hoffer version]
Buckley (Simon) [demo]
Bony (Untitled) [Stanbridge demo]
Beautiful Loser [Parkgate demo]
Lost In TV [Stanbridge demo]
Lonely Girls [Parkgate demo]
Cheap [four track demo]
When The Rain Falls [Stanbridge demo]
Simon
Cheap
One Love
Superstar
Colours
Campfire Song
Cool Thing
Instant Sunshine
UFO
Rainy Day Girl
Hard Candy
ABC Song
You Belong To Me
Love The Way You Love
Attitude
Golden Gun
Oxygen
Golden Gun [Z One demo]
Love the Way You Love [Brett's original 4 track demo]
Refugees [previously unreleased]
Positivity
Obsessions
Attitude [with Brett]
Simon ['Far From China' opening titles]
Positivity [early recording session]
Attitude [without Brett]
Positivity
The Wild Ones
Untitled
When The Rain Falls
Oceans
Trash
Lazy
The Power
She's In Fashion
Positivity
Obsessions
Everything Will Flow
Trash
Beautiful Ones
Interview
About this release
Released in September 2002, "A New Morning" turned out to be Suede's last album. This re-mastered deluxe edition features the non-album b-sides as well as demos from the collections of Brett Anderson, Richard Oakes and Neil Codling, including a previously unreleased song.
The DVD features the videos for the singles and the Asia-only DVD release "Suede: Up Close And Personal", filmed in Singapore, as well as a previously unreleased acoustic performance filmed at the Madrid branch of record store FNAC on the day of release. The bonus feature is a February 2011 interview with Brett, Richard and Neil about the making of the album, along with a short film put together by Simon Gilbert from his own contemporary camcorder footage.
The booklet contains a specially-written note by Brett Anderson, along with all the lyrics, hand-written lyric drafts, tape boxes, and previously unpublished photos from the collections of both the band and their friends.
CD1 – A New Morning (tracks 1-12), Demos (13-21)
CD2 – The B-Sides (tracks 1-17), Extra tracks (tracks 18-20)
DVD – Singles Videos, Bonus Videos, Suede: Up Close & Personal Live at Mediacorp Studio Singapore 15th August 2002, Suede Live at FNAC Madrid 20th September 2002 and Brett Anderson, Richard Oakes and Neil Codling 2011 Interview