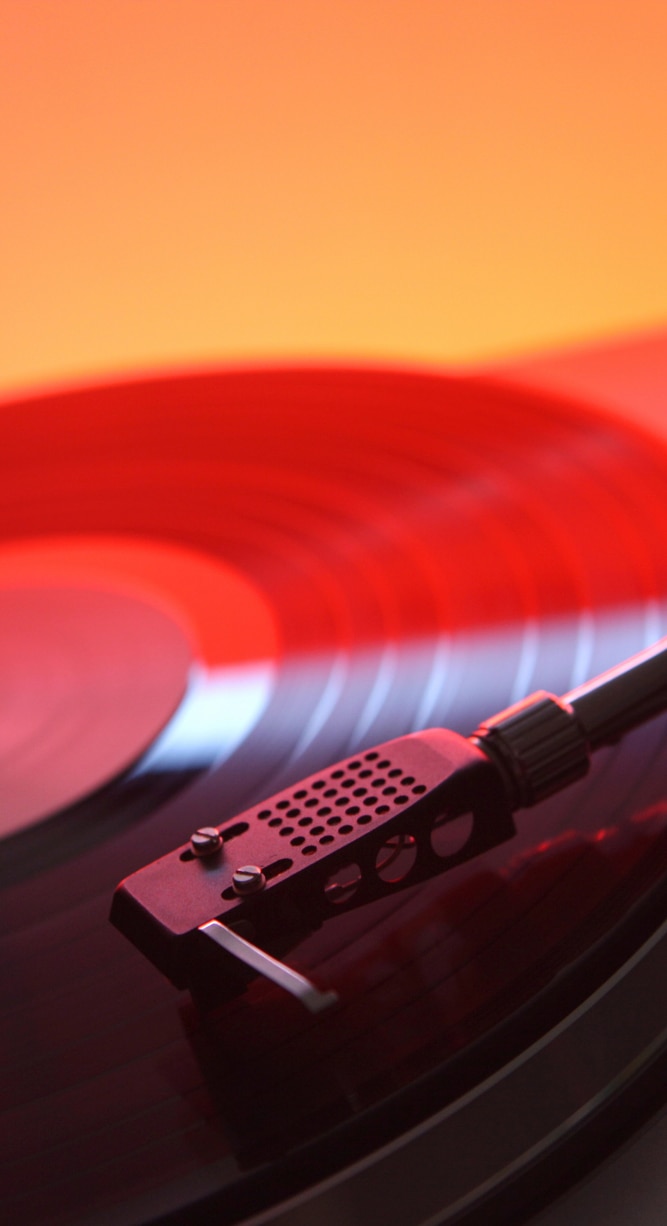 About
We are a catalogue marketing company owned by BBC Studios, specialising in the exploitation of audio rights across physical and digital.
We work directly with artists, striving to exceed fan expectations across our packages and we create physical CDs to cater for all tastes.
We make vinyl… a lot of vinyl. We have been participating in record store day for over 10 years!
We license music from all of the major record companies and we work with all the key physical partners, from the supermarkets to online and specialist accounts. We also work with all digital partners and our music can be heard across all platforms worldwide.
We release a number of specialist BBC titles focusing upon niche and cult brands and have a number of catalogues we control and exploit.
And we've been doing it for over 40 years!
FAQs
The basis of the set are the UK releases, so we have included as many of the tracks that were released across their original multiple formatted UK release, including the repetition of tracks where they appeared on later singles packaged as 2 x7".
Also included are some of the commercially released singles' mixes from other Territories, where they weren't released in the UK; e.g. US, Japan, France, and Australia.
We're aware that some o/seas mixes have been excluded; e.g. unofficial mega-mixes and DJ/Promo only mixes which were actually created from vinyl. Some tapes are missing and vinyl rips aren't the most favoured source. The owning companies are also unhappy with this master-form being used.
Certain versions are subject to licensing restrictions.
Will the box set be available on the Download and Streaming services?
No. There aren't any current plans to release on vinyl. It would make the set very heavy and expensive to produce, then additionally there would be higher postage costs.
This year's #RSD20 will be a little different to the ones we have known previously and will be split across 3 dates to support independent record shops. But we will still get our fab releases out to you on the 'drop dates'. When we know more, we will of course update you.
For more information, please visit the RSD website: bit.ly/2SkHzIj
Where we have the rights, we are working with Amazon AUS/US to get releases up on their site and will endeavour to do so as soon as we can.
In most cases, we simply do not have access to the original analogue tapes. Where we do have access to analogue tapes, we use them but generally speaking, Demon's vinyl releases are mastered from digital files created from the master tapes.
We have been alerted to a number of discs that are displaying the wrong information when imported into Windows Media Player. The CDs affected are Leo Sayer: The Gold Collection and '100 Hits: The Best Eighties Album'.
In the meantime, you can overwrite the album information:
Right click on the album cover and select 'Find Album Info'
In the search box type '100 Hits: the Best eighties album' or the title of the album
Click on '100 Hits: the Best eighties album Disc 1' or 'Disc 2' or 'Disc 3' or 'Disc 4' or 'Disc 5' (depending on what Disc you have in the CD drive)
Click 'Next' then click 'Finish'
The album names should now be displayed correctly. If the songs are playing incorrectly, please let us know.
WMP pulls the album information from a music data provider which seems to be sending incorrect information which we are currently investigating.
The Amazon Exclusive sticker is for illustrative purposes only and will NOT appear on the finished product. You will need to check the catalogue number (which will end in a 'X' for the exclusive edition' or the barcarole, both of which can be found on the product information on our website.
If the exclusive comes with a signed print, this will be packaged inside the product.
Please accept our apologies if you have received a faulty/damaged item.
In the first instance, you will need to contact the original retailer for a refund/replacement. We are not a shop and do not have the resources to replace items and we are not able to offer any refunds on products. This can only be done via your original retailer.
Yes of all the signed prints offered in our selected Exclusives are each hand signed by the artist. No fakes and no reproductions!
Please note that not all stores that participate in Record Store Day will choose carry all releases.  It it up to the individual stores as to what releases they choose to stock. Pricing is also up to the discretion of each store.
Please visit the Record Store Day website to find participating stores in your area and contact your local store to check if they will be stocking the release you're after.
https://recordstoreday.co.uk/stores
https://www.recordstoreday.com/Stores
If we have any copies left after Record Store Day, we can put these up on Amazon a week alter but there is no guarantee that  we will have any stock left after Record Store Day.
We are no longer issuing download cards with our vinyl releases. If you have purchased a vinyl release which advertises a download card, please email us your proof of purchase (info@demonmusicgroup.co.uk) with a link to where the download card was advertised so we can investigate.
If you have purchased a vinyl release which has an expired download card, please email us the catalogue number and proof or purchase.
Please note that download cards only work in the territories where we have digital rights so they may not work in your country.
As Record Store Day is intended to support and celebrate independent record stores,  you will only be able to purchase RSD titles in physical record stores on the day itself. If after the event there is still stock available, these can be sold online through the retailer or through Amazon but there is no guarantee that stock will be available as RSD titles are strictly limited editions and will not get re-pressed once they've sold out.
We are sorry that you missed out an Amazon Exclusive. These tend to sell out very quickly and unfortunately, as these are strictly limited editions and exclusive to Amazon UK,  once they're gone, they're gone.
We do find that when people cancel their pre-orders, the limited edition becomes available again. You can enter your email address to be notified when a copy becomes available through the product page on Amazon UK.
Due to licensing restrictions, we are not always able to secure digital rights for a release.
If you would like to license the master recording of a Demon Music Group artist, please email info@tracklicensing.com with details of your request and the licensing team will get back to you or visit the tracklicensing website for more info: https://www.tracklicensing.com
If you would like to sell our products in your store, please email us at sales@demonmusicgroup.co.uk and tell us which country you are in and we will send you the distributor details for your territory.
We are a company that specialise in the reissues of catalogue titles so unfortunately we do not sign new acts. We do appreciate your interest in Demon Music Group and we wish you all the best of luck for the future.
We have a great deal of interest in reviewing our releases. If you are interested, please email us at info@demonmusicgroup.co.uk with some information and a link to your publication or a pdf of examples of your work so we can assess if we think your publication is suitable. Unfortunately, we cannot guarantee that you will receive copies for review as we do have a very limited number of copies to go around.
Due to licensing restrictions, we are not always able to offer our products for sale in every global territory.
Yes please do email us at info@demonmusicgroup.co.uk with your suggestions which we will happily pass on to our label managers for consideration. We are always interested to hear your ideas and feedback.
At this time, we cannot confirm if we will be re-pressing the CD box set after it has sold out with retailers.
We are aware of the pressing issue on the Dead Or Alive Vinyl box. We are currently remanufacturing the mis-pressed Nude album and will issue an update with a date for when the replacement vinyl will be available as soon as we can. Please accept our sincere apologies for the inconvenience caused.
Please visit the BBC Careers Page for any available vacancies at Demon Music Group http://www.bbc.co.uk/careers/home. If you are looking for work experience, please email us at info@demonmusicgroup.co.uk with what department you are interested in and we will contact you if we have anything suitable.